De laatste maand van het jaar is inmiddels een paar dagen bezig en het jaar dus al weer bijna voorbij. Om dit jaar op een leuke manier af te sluiten heb ik een aantal dingen verzameld die deze maand te doen zijn, zodat je je deze maand ook niet hoeft te vervelen.
————————–
The last month of the year has started a few days ago and that means this year is coming to it's end. To end this year in a fun way, I collected a few things, you could do this month. This means you can't be bored.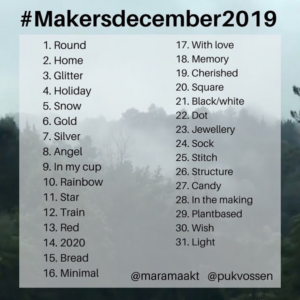 Foto © Mara Maakt & Puk Vossen, 2019
1. Makers December 2019
Voor het tweede jaar op rij organiseren Puk Vossen en Mara van Mara Maakt de Makers December! Een leuke foto challenge op Instagram waarbij je uitgedaagd wordt om elke dag een leuke foto te maken bij het thema. De challenge is gericht op makers. Niet alleen haaksters en breisters, maar elke maker is welkom! En er zijn leuke prijzen verzameld waar je kans op maakt als je tenminste 15 dagen meedoet. Wil je de kunst een beetje afkijken? Check dan de #makersdecember2019 voor inspiratie bij de prompts.
1. Makers December 2019
This is the second year Puk Vossen and Mara from Mara Maakt organise the Makers December! A fun photo challenge on Instagram which challenges you to post a photo every day using the prompt of that day. The challenge is made for makers. Not only crocheters and knitters can join, but every maker is welcome! And fun prizes have been collected, you could win if you join in for at least 15 days. Are you looking for some inspiration of what you could post? Check the #makersdecember2019 for inspiration for each prompt.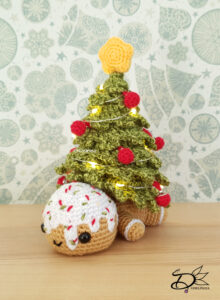 Foto © Danielle van Delinlea, 2019
2. Kerst Cal van Delinlea
Danielle, die blogt onder de naam Delinlea, zou je kunnen kennen van de Haakster van Nederland (2018). Amigurumi is echt haar ding en het ontwerp wat ze gemaakt heeft voor de CAL die via haar blog van start gaat op 5 december is daar een heel goed voorbeeld van. De voertaal van haar blog is Engels, dus waarschijnlijk wordt het patroon in het Engels gepubliceerd.
2. Christmas Cal of Delinlea
Danielle, who is blogging using the name Delinlea, was one of the contestants of the Dutch contest Haakster van Nederland (2018). Amigurumi is her strong point and the design she made for the CAL which will run through her blog at december 5th is a great example. The language spoken on her blog is English, so I am quite sure the pattern will be published in English.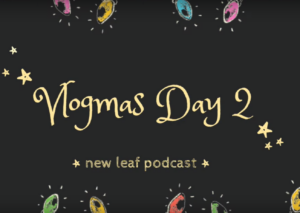 Foto © Carmen Jorissen, New Leaf Designs, 2019
3. New Leaf Vlogmas
Als je het leuk vindt om podcasts te kijken kan ik je de Vlogmas van New Leaf Designs aanraden. Elke dag (of bijna elke dag) een vlog over hoe Carmen haar decembermaand beleeft. De vlogs zijn Engelstalig.
3. New Leaf Vlogmas
If you enjoy watching podcasts, I can reconmend the Vlogmas from New Leaf Designs to you. Every day (or almost every day) a vlog about how Carmen experiences her december month. The vlogs are spoken in English.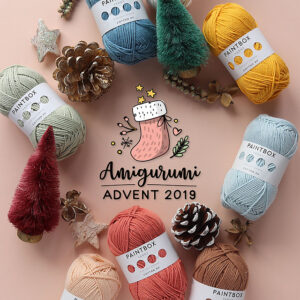 Photo © Ilaria Caliri and Irene Strange, 2019
4. Amigurumi Advent
Ilaria Caliri en Irene Strange werken wel vaker samen en organiseren dan hele leuke Amigurumi CALs. Ook voor advent hebben ze een hele leuke mysterie CAL bedacht waarvan nu de eerste paar patroontjes al onthuld zijn. Mocht je mee willen doen, het betaalde patroon is verkrijgbaar via Ravelry en Engelstalig.
4. Amigurumi Advent
Ilaria Caliri and Irene Strange have been working together earlier and together they host fun Amigurumi CALs. For advent they designed a fun mystery CAL of which the first few patterns have been revealed. If you would like to join, the paid pattern is available through Ravelry in English.