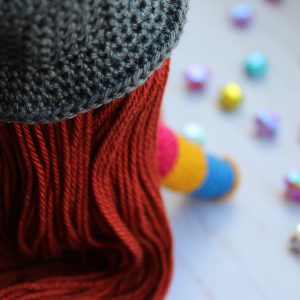 Een tijdje geleden vertelde ik al op mijn Instagram dat er nieuwe dingen aan zitten te komen en vandaag schrijf ik er een kleine blog over…
Het project waar ik stiekem al sinds de zomer in het geheim mee bezig ben: mijn eerste boek! 🌈 De foto hiernaast geeft al een kleine sneak peek van de inhoud.
A little while ago I mentioned on my Instagram news things are coming and today I want to tell you all about it in this blog…
The project I've been secretly working on since summer: my first book! 🌈 The photo on the left gives a little sneak peek of its contents.
Nog een mooi detail ⭐️ alle patronen die in het boek gaan zijn nu getest en alle foto's zijn gemaakt. Ik vind het zo spannend om de laatste fase van het boek in te mogen gaan: de vormgeving. Alle losse elementen die in de afgelopen tijd verzameld zijn: de foto's, patronen en beschrijvingen worden nu allemaal samengevoegd tot een mooi geheel. De sterretjes bevatten al een lichte hint over mijn inspiratie.
Another pretty detail ⭐️ all of the patterns for the book now have been tested and all of the photos have been taken. I'm so excited for the final fase: the design of the final book. All of the elements I collected while preparing for this book: the pictures, patterns and descriptions are now combined in a beautiful book. The stars are a little hint about where my inspiration is from though.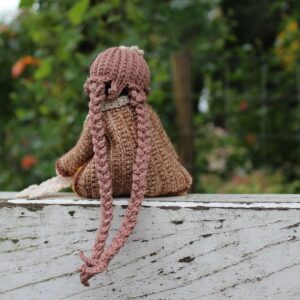 En dan het eerste meisje uit het komende boek! Ze is nog wel een klein beetje verlegen… Dit meisje houdt – zoals je kunt zien aan de achtergrond – van de natuur. Het liefst is ze de hele dag buiten te vinden en zelfs haar naam is op iets wat je in de natuur terug kunt vinden geïnspireerd 🧡 In de komende tijd mag ik jullie eindelijk de cover laten zien en dan zal het allemaal wat minder geheimzinnig zijn.
This is the first girl from the coming book! She is still a little bit shy though…. This girl loves – as you can see when looking at the background – nature. She loves to spend er whole day outside and even her name is inspired by something you can find in nature 🧡 In the coming weeks I am finally able to show you all the cover of the book and all the mysteries will be solved.